The "International Exchange Fest "IMAGINE THE 海外(kaigai/overseas)"" aims to make our university a more global and international environment!
At this event, both Japanese and international students can enjoy and learn from each other! Please come and have fun!
We will keep adding more information about the event!
The purposes of this event are the following:
1) Learn about the culture of international students' home countries (regions) worldwide!
(2) Learn about the different partner universities overseas!
(3) Internationalize your university life!
(4) Get information that will lead you to study abroad in the future!
(5) Have fun!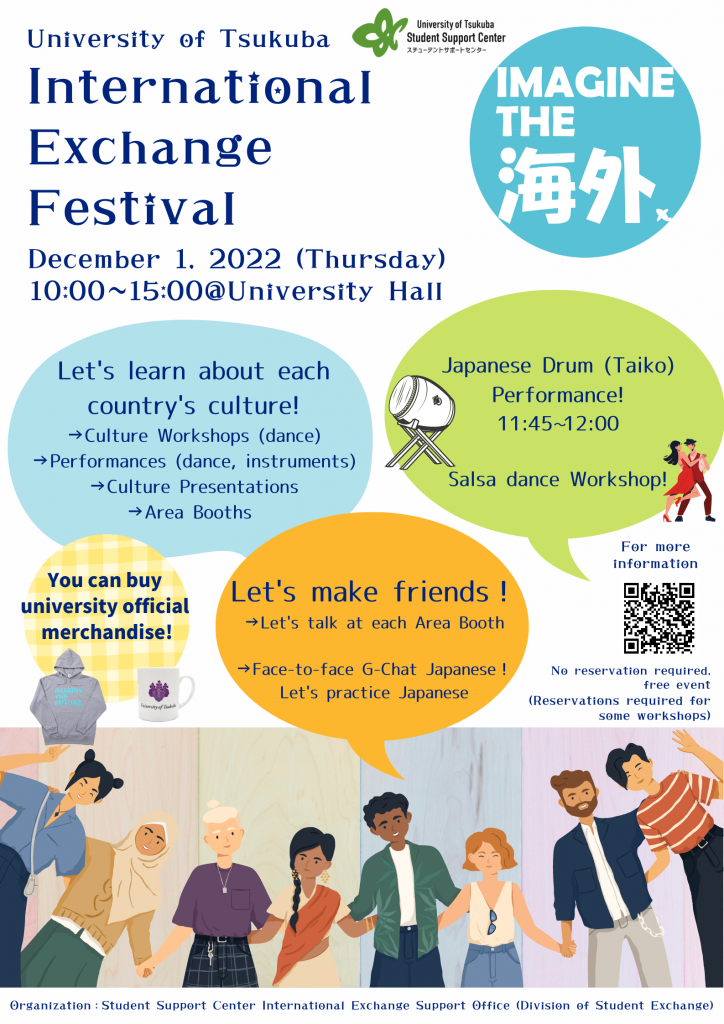 Japanese Drum (Taiko) Performance
by Tokimeki Taiko Juku!
Venue: University Hall Auditorium
Time: 11:45~12:00
University of Tsukuba Official Merchandise Shop!
You can buy official merchandise of the University of Tsukuba that normally are only available online!
TSUKUBA-SHOP【筑波大学公式グッズ.】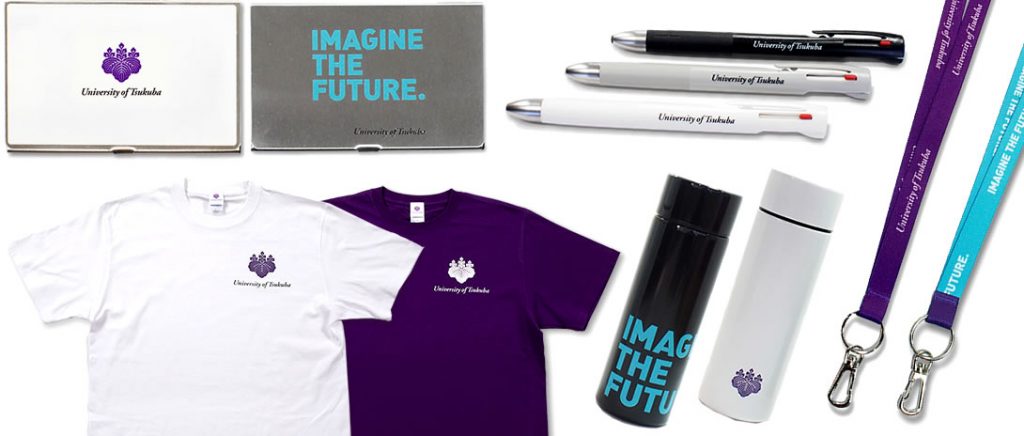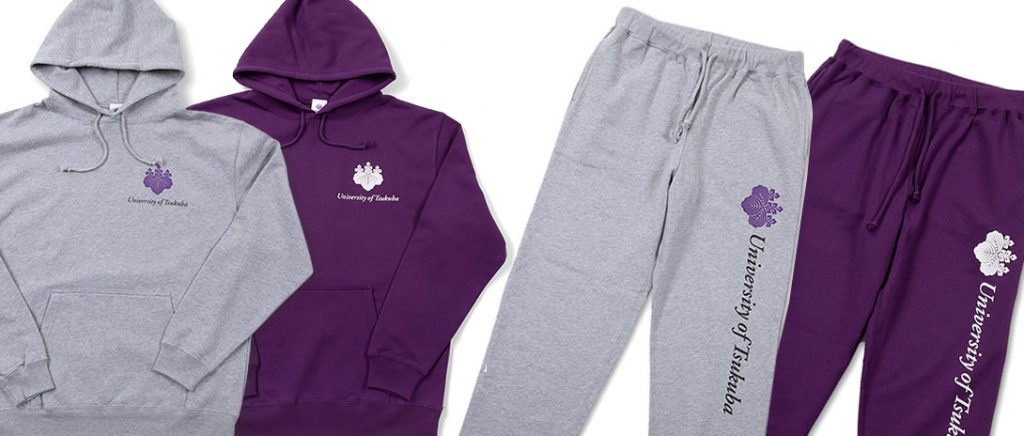 Get to know the world!
Area Booths Introducing different countries/regions!
*You can try some typical snacks!
・Asia
  China Student Association
  Indonesian Student Association
  Vietnamese Student Association
  Thai Student Association
  Malaysian Student Association
  AIMS Program
・Latin America
  AEBUT (Brazilian Student Association)
  Latin American Student Association
  TTPP Program
・Europe
  Germany
  Ukraine
  Others (Spain, France)
・Central Asia
  Nipca Program
・Africa   
  AASUT (African Student Association)
・Campus in Campus (CiC)
<Salsa dance from Latin America>
An international student from Ecuador (specializing in fitness, sports, and dance) will teach you how to dance salsa!
Venue: University Hall Auditorium Stage
Time: ①10:30-11:00
②12:30-13:00
What to bring: Water, comfortable clothes, and good energy!

Beginners welcome!
Let's enjoy South American dance!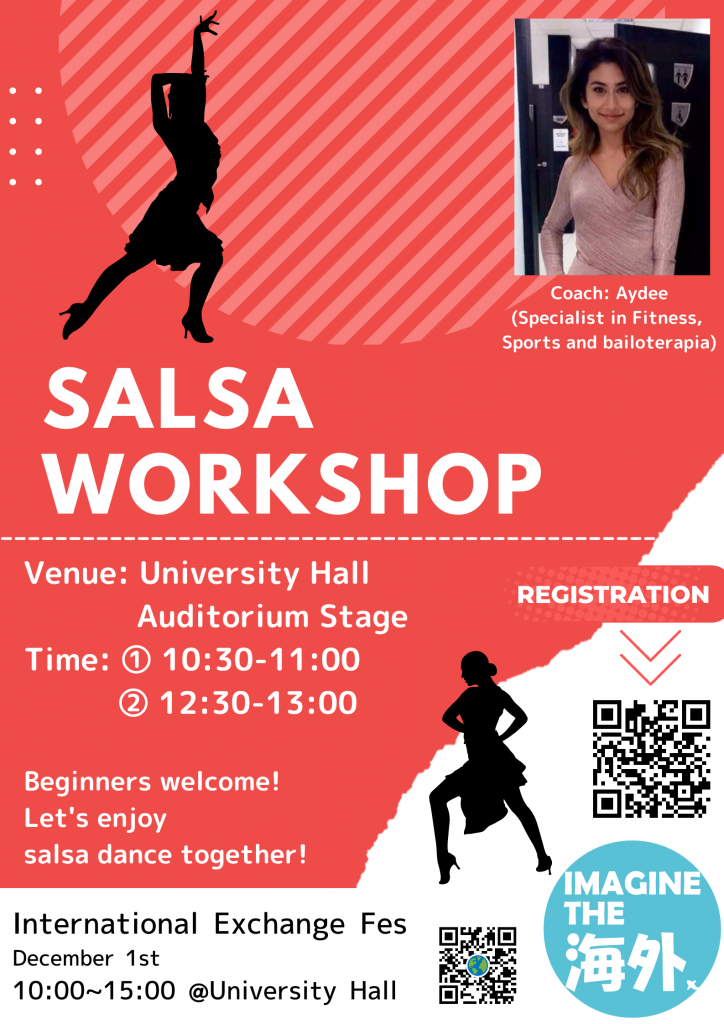 Enjoy traditional dances & music! From Vietnam, Peru and Brazil!
Place: University Hall Auditorium
① "Welcome to Vietnam"
Time: 11:10-11:20
Performer: Vietnamese Student Association
② "Peru-folk dance"
Time: 12:00-12:10
Performer: Students from Peru and Japanese
③ "Brazilian Diversity in the music"
Time: 14:30-14:50
Performer: Brazilian Student Association
Let's interact with people from different countries!
Join the chat space!
Chat tables for
・English
・Japanese
・Other languages!
Let's learn about other countries/universities!
Students from different countries/regions will introduce you to their cultures
@Multimedia Room, University Hall
Morning Schedule (10:30-11:40)
・10:30-10:40 "Canada, the country of snow"
・10:50-11:00 "Brazil is Diversity"
・11:10-11:20 "ノルトライン=ヴェストファーレン州(NRW)の歴史スポット" (ドイツ)
・11:20-11:30 Ukraine
・11:30-11:40 "800年以上の歴史を持つ スペインのサラマンカ大学を、 ご紹介します!!"
Afternoon Schedule (12:10-15:00)
・12:10-12:40 "親子酒"(落語研究会/Rakugo Kenkyukai)
・12:50-13:00 "Experience the capital of Germany: Free University Berlin"
・13:10-13:20 "Indonesia in 10 minutes"
・13:30-13:40 "Let's explore Vietnam!"
・13:50-14:00 "Introduction about Thai cultures, festival and university life"
・14:00-14:30 トビタテ!留学JAPAN 体験談&説明会
・14:40-15:00 "Introduction to CASA"
★Caution★
This event will be covered by the press. Please be aware that photographs of the venue may be taken and used in articles and other materials. SSC will also take pictures and videos of the events and the performance, which will be used for advertising and other purposes.